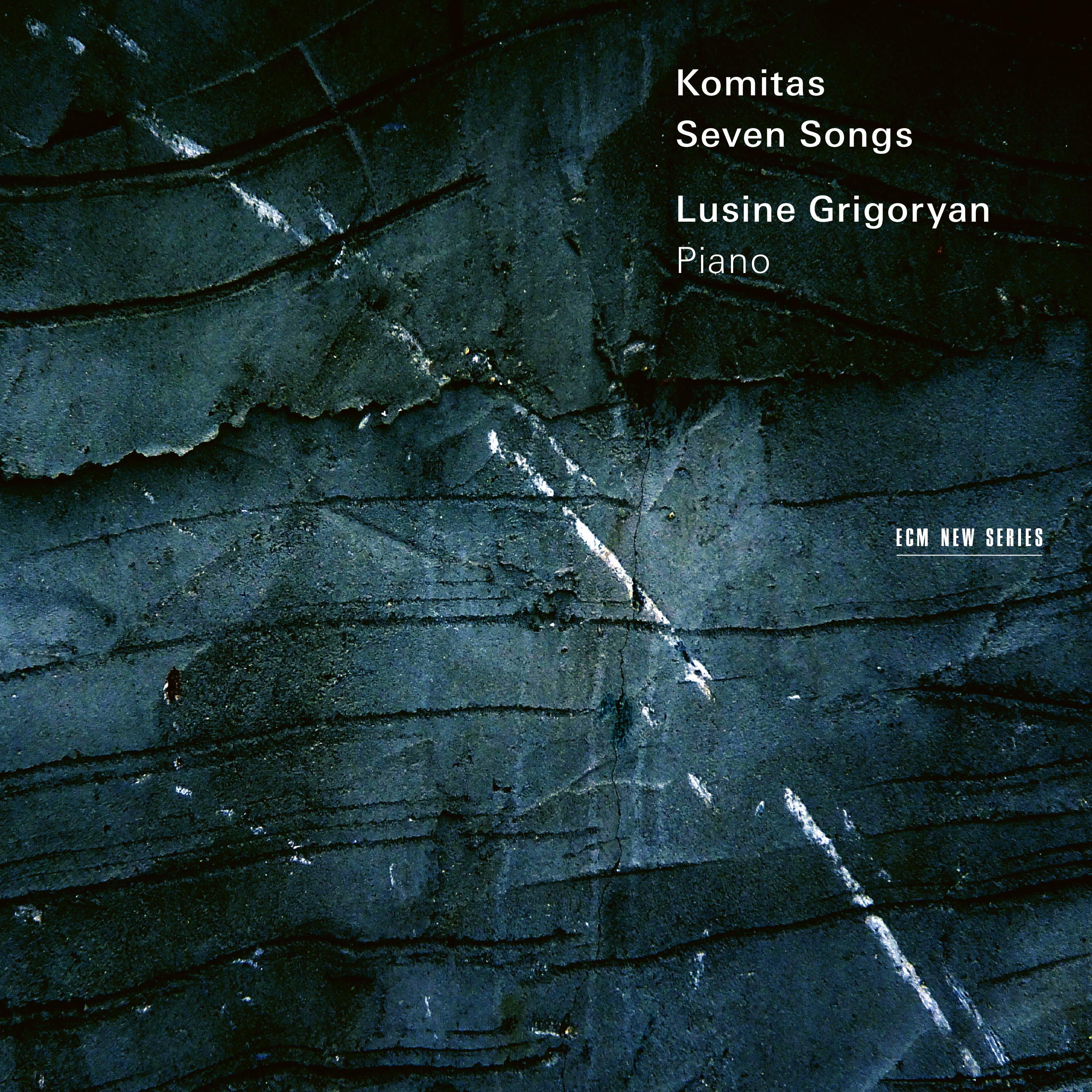 Complete in itself, the ECM debut of Armenian pianist Lusine Grigoryan can also be considered a related volume to the Gurdjieff Ensemble's critically-acclaimed album of Komitas's music (ECM 2451), and was recorded at the same session in Lugano, directed by Manfred Eicher. The two albums cast light on Komitas's music from different directions. Where Levon Eskenian's versions with the Gurdjieff Ensemble explored the composer's sonic inspirations with folk instruments, Lusine Grigoryan conveys some of the same colours with her wide palette of piano articulation and her exploration of timbral possibilities: in her playing one can catch some of the textures of the folk instruments that captured Komitas's imagination. As Paul Griffiths observes in the liner text, "In Lusine Grigoryan, Komitas's piano music has an interpreter deeply versed not just in what is on the page but in the whole folk music background. Her legato phrasing might suggest the duduk, her staccatos the tar; drums and zurna are here, too, together with a folk-like flexibility of rhythm. She also achieves a mysterious presence in her playing such as is typical of rural or ritual music."
Komitas Vardapet (1869-1935) is revered as the instigator of contemporary music in Armenia. Composer, ethnomusicologist, singer and priest, he explored the full range of his country's musical history and wrote music that found points of contact between sacred and secular tradition. His piano pieces are mostly based upon Armenian folk songs and dances.
The "Seven Songs" of the album title form the sequence Yot Yerg, composed in 1911. They consist both of appeals to Nature and descriptions of it. Msho Shoror, "a vast dance scene" inspired by the mountain region of Sasun, is also comprised of seven movements, while Yot Par takes the form seven dances, each evoking the sonority of Armenian folk instruments.